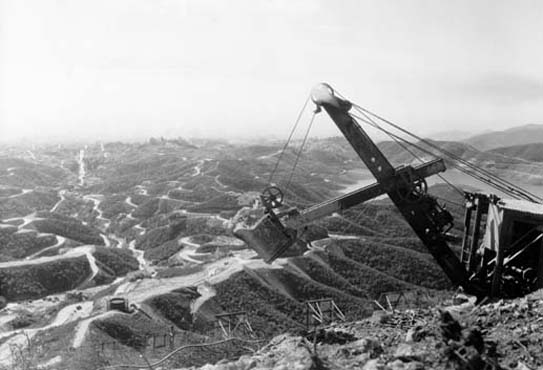 Images of Laurel Canyon, 19200's
By the 1920's, development of the hills was in full swing. Ignoring pleas from such luminaries as Frederick Law Olmstead Jr to preserve the hills as a watershed and recreation resource for the city, developers built a vast network of often very narrow roads to open land for residential development.
Starting in 1894, Moses Sherman and Eli Clark began acquiring the various cities' horse-car and cablecar systems, eventually forming the Los Angeles Consolidated Electric Railway. In 1895 the first intercity line opened; an electric rail line that linked Pasadena and Los Angeles. This intercity line was such a huge success that others soon followed. By 1896 tracks ran from Los Angeles through what would one day be Beverly Hills, Hollywood to Santa Monica. This one is shown running along the newly paved Sunset Boulevard.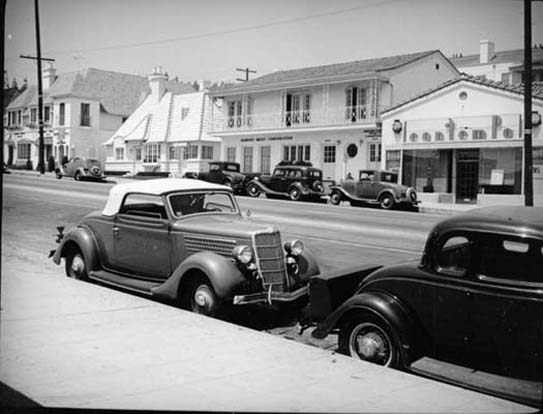 Sunset Plaza became the place to shop for the new wealthy class created by the silent film industry. Celebrities flocked to the hills, and made Laurel Canyon, Beverly Hills, Benedict Canyon, and Bel-Air their homes.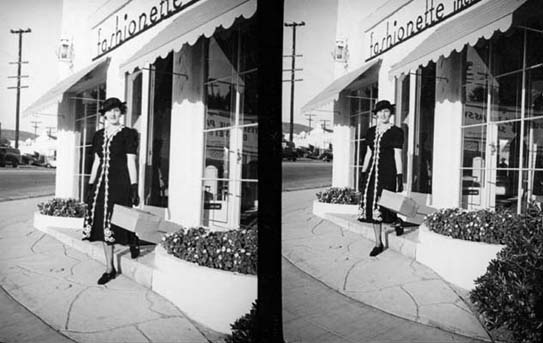 Shop owners at Sunset Plaza kept a close eye on European fashion, and the Parisian influence was visible in the both the shop design and the products.
In this view from West Hollywood in the 20's, we can see the newly laid-out streets, the large, spacious homes for the rich, and the hills of Laurel Canyon in the background.
From The Los Angeles Public Library Photo Collection.