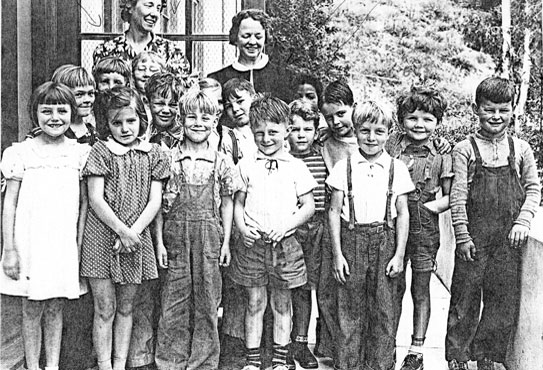 Students of the Wonderland School in Laurel Canyon in the 1940's. Then as now, the school was the pride of the community.

Wonderland Avenue Elementary School

The Wonderland School at the corner of Wonderland Avenue and Lookout Mountain Avenue is both a neighborhood school and a magnet school attracting gifted and high ability children from the entire Los Angeles School District. The school has a student body of approximately 425 children from kindergarten through fifth grade. The "curriculum is multi-disciplinary, but integrates language arts into every discipline. It also emphasizes the fine arts, music, literature, drama and dance, which the school considers to be as important and necessary as the traditional basics." For more on Wonderland School, please visit the school's website at: www.wonderlandschool.org
In addition to the elementary school, we now have two pre-schools operating in the canyon.

To find out if you live within the Wonderland School neighborhood district, please consult this map: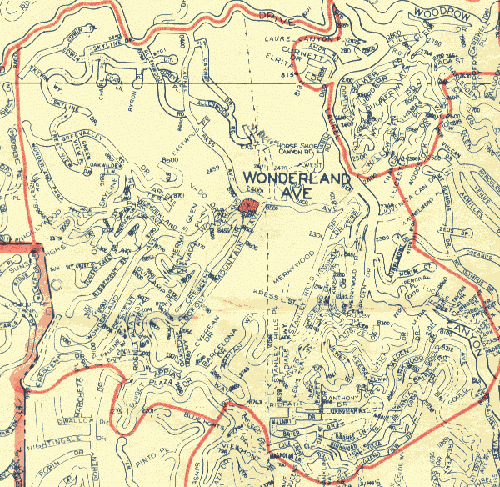 We are so proud to have such a great school in our neighborhood. Why? Just take a look at these fantastic statistics. Overall state ranking is 10.