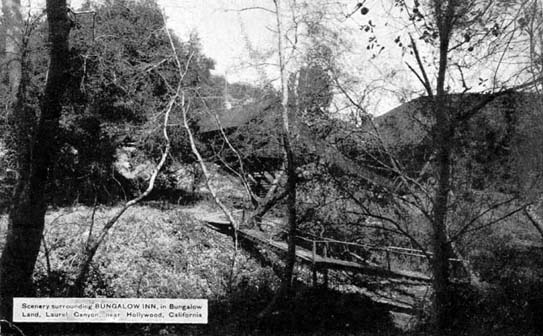 Images of Laurel Canyon, Early 1900's
In an effort to sell vacation lots in Laurel Canyon, Charles Spencer Mann built a trackless trolley leading from Sunset Boulevard to his Bungalow Inn, a rest stop for tourists and prospective home buyers. His Inn is pictured above nestled in the lowland valley across a little spring fed stream near the present day intersection of Laurel Canyon Blvd and Lookout Mountain Avenue.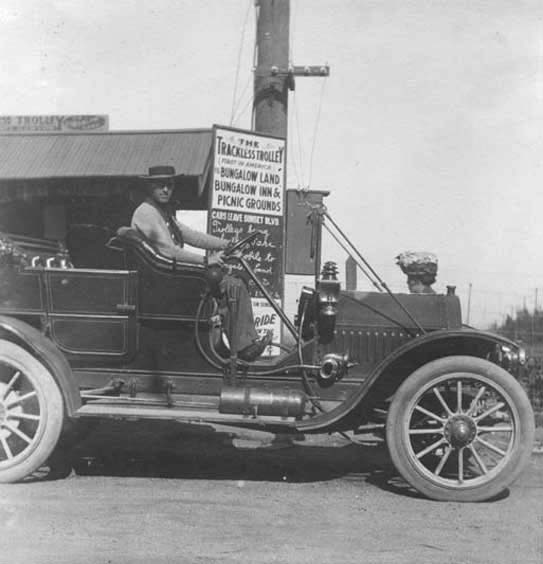 The trolley was actually a large automobile converted to run on an electric engine connected to overhead wires, which frequently dislodged.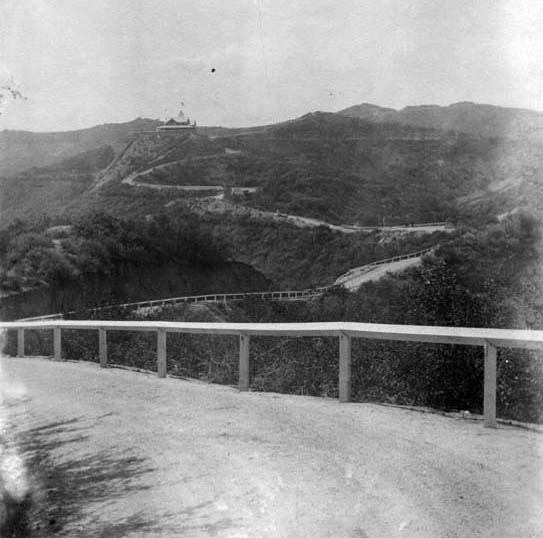 Above is a very detailed view of the road leading up to the Lookout Mountain Inn, also built by Charles Spencer Mann to promote his Laurel Canyon properties.
Once at the top, visitors to the Lookout Mountain Inn could enjoy a broad view of the farmlands and oil fields stretching out to the ocean.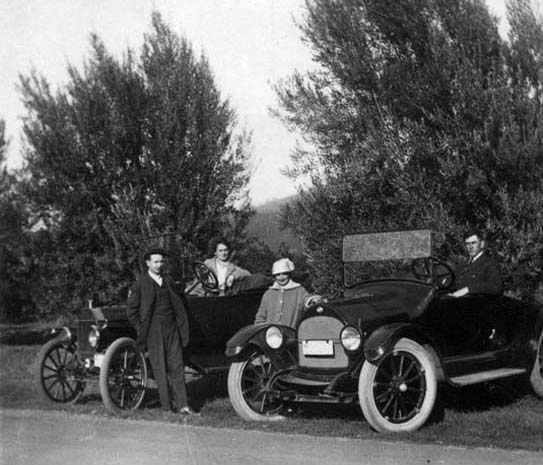 Laurel Canyon was a popular excursion area for motorists who consulted the Automobile Club's recommendations for scenic drives. In this scene taken around 1915, motorists take a rest on Laurel Canyon Boulevard.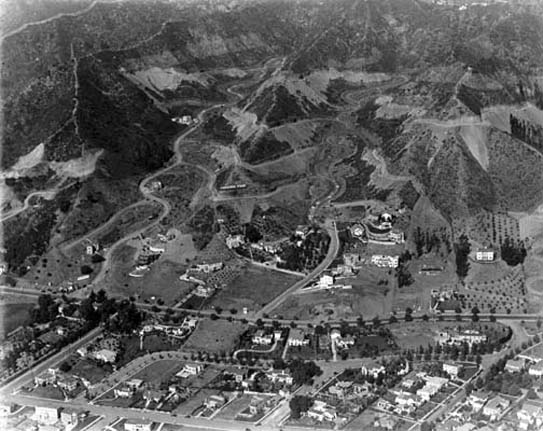 This aerial view of West Hollwyood shows Sunset Boulevard and Sunset Plaza Drive in the early 1920's. By this time, a serious town had grown at the foot of the Santa Monica Mountains, and development of the watershed was in full swing.
From The Los Angeles Public Library Photo Collection.
Continue for more historical images of Laurel Canyon in the 1920's.